Our Tower Bell Ringers
Tower bell ringing is a team activity that stimulates the brain and helps keep you
fit.
Would you like to give it a try?
The ringers meet every second and fourth Monday of every month at 7:30pm to
practice and train new comers.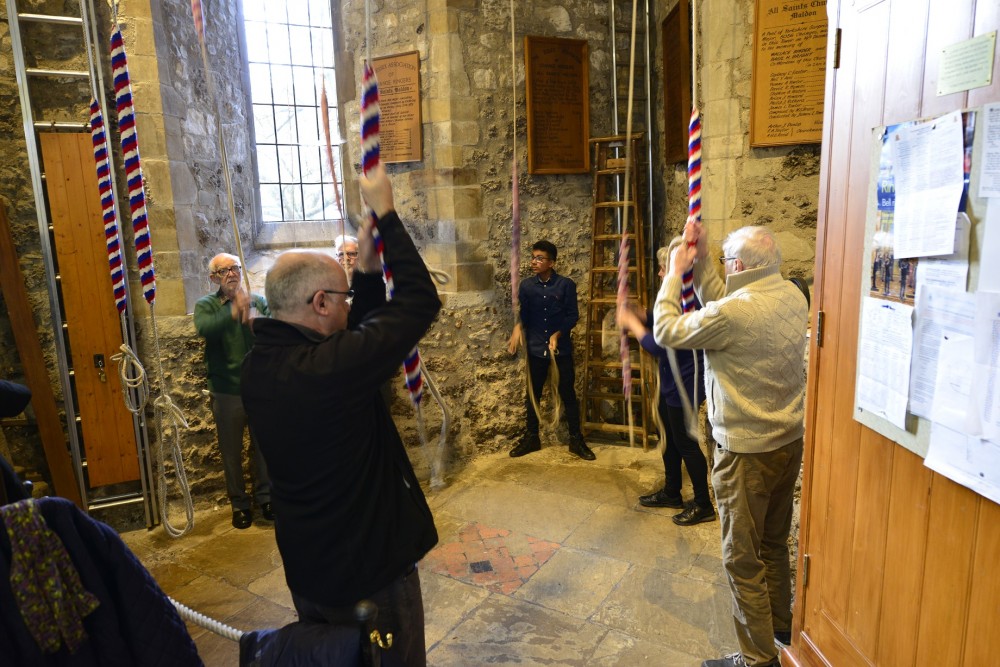 MONTHLY EVERY
2ND MONDAY
4TH MONDAY
We are members of The Essex Association of Change Ringers (South-Eastern District).
There are over 1000 members and is organised into six districts.
To help ringers progress, each year the Association holds a one-day ringing course and
a three-day course, currently based at Coggeshall, open to ringers from all over the
country. The district also arrange their own training events. These courses cater for all
abilities from Call-Changes to Surprise Major and teaching bell handling.