The Weekly Link June 24th

Vicar: Canon Stephen Carter Tel: 01621 854179
Curate: The Reverend Julie Willmot revjuliewillmot@gmail.com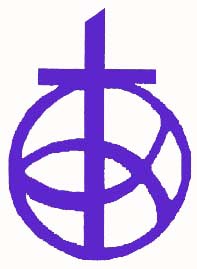 Warden: Dennis Johnson: 01621 842410
Warden: Jenny Clinch: 01621 840057
www.allsaintsmaldon.com
_
_________________________________________________________________________________
SUNDAY JUNE 24th ST JOHN THE BAPTIST TRINITY 4
8.00am Holy Communion (BCP p217)
Celebrant: Stephen
10.00am Parish Eucharist and Junior Church
(Celebrant and Preacher: Penny))
Hymns: A & M
Introit: 4
Readings: Isaiah 40:1-11 (RCL p1098)
Gradual: 27
Gospel: Luke 1:57-66 and v. 80
Offertory: 316
Eucharistic Prayer: B
Communion: 512
Post-Communion: 459
6.30pm Prayer and Praise
lead by Adrienne
(This morning, Stephen is at St Mary's North Shoebury and Julie is at Woodham Walter and Woodham Mortimer)
__________________________________________________________________________________________
The Week Ahead June 25th - 30th
Monday We pray for J's hospice staff and supporters
8.30am Morning Prayer
10.00am-12.00 Maldon Pioneers in the D'Arcy Room
5.30pm Evening Prayer
Tuesday We pray for the London City Mission
8.30am Morning Prayer
10.00am Holy Communion in St Mary's
10.00am-12.00 Meeting Point in the D'Arcy Room
5.30pm Evening Prayer
7.45pm Deanery Synod at All Saints Purleigh
8.00pm Silent Film and Organ recital in All Saints (Maldon Festival)
Wednesday We pray for nurses and midwives
8.30am Morning Prayer
10.45am Stephen takes the funeral of Kathleen Sexton in church No Evening Prayer
(This afternoon and evening Stephen is at the Cathedral)
Thursday We pray for our servers
8.30am Morning Prayer in St Mary's
9.30am Sunshiners in the D'Arcy Room
11.00am Holy Communion
2.00pm Maldon Ladies in the D'Arcy Room
No Evening Prayer
7.00pm-8.00pm Junior Choir Practice
7.30pm-9.15pm Choir Practice
Friday We pray for all who live in our parish
3.00pm Funeral of James Richardson at the Crematorium
Saturday We pray for trustees of the Plume Library
10.00am– 12.00 Bible Society Coffee Morning in church
10.00am All Saints School Fete
1.00pm Organ Recital in church (Maldon Festival)
______________________________________________________________________________________________
Next Sunday July 1st St Peter the Apostle
(Patronal Festival)
8.00am Holy Communion (BCP p.220) (Celebrant: Stephen)
10.00am Pet Service and Church Parade
lead by Julie with welcome of Lukus Oakley Sam
11.15am The Eucharist for St Peter the Apostle
(Stephen)
Readings: 1 Peter 2:19-25 Matthew 16:13-19
Eucharistic Prayer: B
______________________________________________________________________________________________
Please also remember in your prayers ...
Those who have Communion at home
Those in long term care
Healing for those from our parish
Healing for - others for whom our prayers are requested
The Departed
____________________________________________________________________________________________
PET SERVICE
Will take place on Sunday July 1st at 10.00am. All creatures great and small most welcome
CHOIR VISIT TO LONG MELFORD
The choir will be singing Evensong at Long Melford on Sunday 1st July at 6.30pm. Members of the congregation would be welcome. We will be travelling in our own cars, but hope to have a meal together afterwards in one of the local restaurants. If you would like to come, please sign the list at the back of the church
COURSE IN CHRISTIAN STUDIES
for any one interested in taking the course, there is a taster evening at St Mary's on Tuesday 24th July at 7.30pm.
Speak to one of the ministry team if you are interested.
ALL SAINTS SCHOOL FETE
Saturday June 30th. We will be running a plant stall, as we have done before to support our Church School. Any offers of plants or help on the day would be very welcome.
Please speak to Colin Brown
BISHOP OF BRADWELL
The Installation and Welcome of The Ven John Perumbalath as the next Bishop of Bradwell will take place at Chelmsford Cathedral on Sunday 22nd July 2018 at 3.30pm. All are welcome, but for catering purposes we must sign up by 15th July.
Please sign list at back of church if you wish to attend.
CANON GRAHAM
is treading the boards soon as Malvolio in 'Twelfth Night' with The Latchingdon Drama Soc (LADS). Performances are at 7.30pm between Wednesday 27th and Saturday 30th June in the Tractor Shed Theatre at London Hayes farm just west of the village. Friendly faces welcome! Tickets are available from Maldon Tourist Board, Wenlock Way.
JULIE OVENDEN
Many Happy returns to Julie who celebrates her 60th Birthday next weekend
CHAPEL OF ST PETER-ON-THE-WALL
Reflective services with prayer for healing during July and August. All services start at 6.30pm please see poster on notice board at back of church for full details.
CAMBRIDGE OUTING
A family day out in a coach to Cambridge on Saturday 1st September 2018 departing from All Saints Church at 09.00am for a "do as you please" day leaving Cambridge at 16.00hrs for the return. Max number 36. Cost for the coach is £19.00 per seat. Please complete the form at the rear of the church if you can attend. A deposit of £9.00 per seat Is required. Please see Cliff Hunter
BRADWELL GATHERING
Saturday 7th July Pilgrimage from 10.30am; gathering from 12.00 - 4.00pm, Worship, prayer, talks, storytelling, inspiration, encouragement, celebration and a flotilla of boats from Lindisfarne.
MALDON OPEN GARDENS
Today Sunday 24th June 2.00pm - 6.00pm held in aid of Christian Aid. Tickets available from Tourist Information Office or from All Saints church.
ALL SAINTS ARTS FESTIVAL SONGS OF PRAISE
The final figure was £1700 profit for All Saints. Thanks to all those who worked so hard in the café and also the Flower Arranging Team for the beautiful flowers.
PCC MEETING MONDAY 2ND JULY 7.30PM
The PCC will be having a full discussion and review of the Arts Festival at their July meeting. Anyone who was involved with the festival is welcome to come along and have their say. The discussion will take place as the first item at 7.30pm then those who are visiting will be free to leave.
Please let Julie Ovenden know (Tel: 858803) if you will be coming. (PCC members need not reply!!)
GREEN GUIDE
for the next quarter is available today
PARISH MAGAZINE
for July is available today for £1 from the back of the church
MALDON FESTIVAL
All Saints is hosting two events this week. Tuesday at 8.00pm there is a silent film which will be accompanied by the cathedral organist: and on Saturday at 1.00pm there is a free organ recital.
____________________________________________________________________________________________
CHURCH LINK VISITORS:
Please keep the Ministry Team up to date on those who are housebound, ill or lonely and who might appreciate a visit. Please make us aware of any people who have not been seen in church for some time.
CARDS:
If you know of someone who ought to receive a card from the church family at All Saints to mark a special occasion (birthday, anniversary etc) or to let them know we are thinking of them in a time of need, please contact Barbara Gale on 01621 928538 email ba.gale@talktalk.net who sends out cards on behalf of us all.

____________________________________________________________________________________________

If you have any items for the Link, for the next week please contact Barbara Gale at ba.gale@talktalk.net Tel:01621 928538 by Wednesday 11am.
Anything received after this will not be included until the following week.
The Parish Office is open on the 1st and 3rd Wednesday of the month in the D'Arcy Room from 7.00pm to 8.00pm