The Weekly Link August 5th

www.allsaintsmaldon.com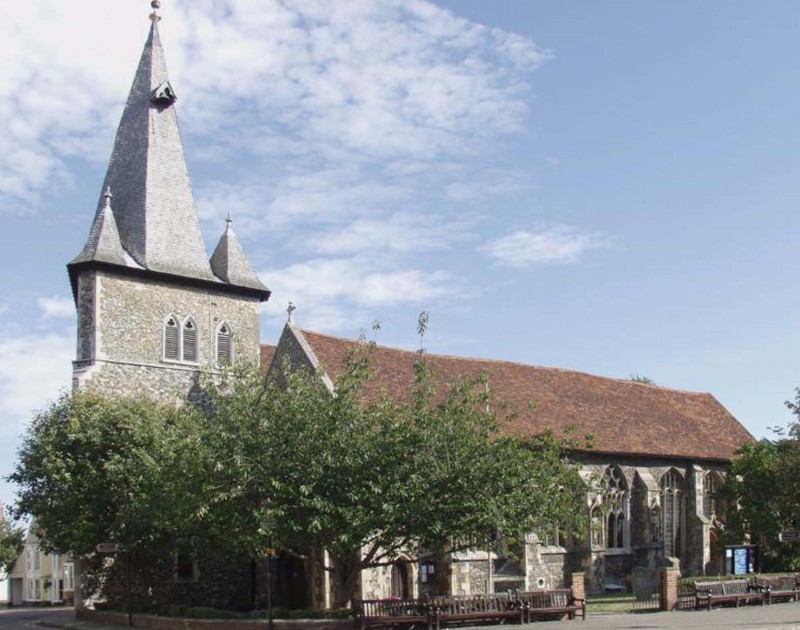 Vicar: Canon Stephen Carter - 01621 85479
Curate: The Reverend Julie Willmot
revjuliewillmot@gmail.co
Warden: Dennis Johnson - 01621 842410
Warden: Jenny Clinch - 01621 840057
_________________________________________________________________
SUNDAY AUGUST 5TH TRINITY 10
8.00am Holy Communion
Celebrant: Penny
(BCP 172)
10.00am Worship for All and Welcome of Alex Surridge
(Lead by Gill and Mary)
11.15am The Eucharist (Celebrant and Preacher: Paul)
Reading: Ephesians 4:1-16 (RCL p643)
Gospel: John 6: 24-35
Eucharistic Prayer: F
6.00pm Evensong at St Mary's
_________________________________________________________________
After the 10am service, everyone is welcome to join us for refreshments.
Please also take time to visit the Traidcraft stall at the back of the church
_________________________________________________________________
THE WEEK AHEAD AUGUST 6th - 11th
No Morning or Evening Prayer this week
Monday The Transfiguration of our Lord
We pray for people making difficult decisions
6.00pm Holy Communion at St Mary's
Tuesday We pray for those in Residential Care
10.00am Holy Communion in St Mary's
10.00am Parish Prayer Group in the Meeting Room
10.00am - 12.00 Meeting Point in the D'Arcy Room
Wednesday We pray for those living with chronic pain
Thursday We pray for the Mothers' Union
8.30am Morning Prayer in St Mary's
11.00am Holy Communion (Canon Graham)
2.00 - 4.00pm Maldon Ladies - Garden Party at Wayside, Mundon
Friday We pray for those who are mentally ill
Saturday We pray for the work of Farleigh Hospice
_________________________________________________________________
NEXT SUNDAY AUGUST 12th TRINITY 11
8.00am Holy Communion
(Celebrant: Stephen)
(BCP p.173)
10.00am Parish Eucharist and Junior Church
(Celebrant and Preacher: Stephen)
Readings Ephesians 4:25 - 5:2; John 6:35 & 41 - 51
12.00 Holy Baptism of Thomas and Lois Crouchman (Stephen)
6.30pm Evensong and Sermon (Stephen)
This afternoon, Stephen is taking a Baptism at St Andrew's Heybridge and this morning Alan is leading worship at St Michael's and St Margaret's
_________________________________________________________________
Please also remember in your prayers ...
Those who have Communion at home
Those in long term care
Healing for those from our parish
Healing for others for whom our prayers are requested
The Departed
_________________________________________________________________
UP COMING
EXPLORERS COURSE
If you know of anyone who would like an invitation to this introduction to the Christian faith, please pick up an invitation from the back of the church and pass it on to them (see July magazine)
MALDON LADIES
There will be a Garden Party on Thursday August 9th at Wayside in Mundon from 2.00 - 4.00pm with cream teas and we would love to see friends from All Saints joining us.
HAPPY BIRTHDAY
... to Tony Doe for tomorrow and Geoff Dickman who celebrates on Friday
PARISH MAGAZINE FOR AUGUST
... is available today for just £1.
ALAN MARJORAM
I would like to thank the Choir and everyone else concerned, for the generous gift I was given last Sunday. It is sad that my time with the Choir has now finished, but I will continue to be around in church as usual. Alan Marjoram.
TRANSFIGURATION OF OUR LORD
Holy Communion tomorrow (Monday) at St Mary's at 6.00pm
PARISH PRAYER GROUP
... meets this Tuesday from 10.00am-10.30am in the Meeting Room. All are welcome for this time of informal intercession
MEN'S BREAKFAST
The next gathering is at the Rose and Crown from 9.00am on Monday 13th August
CHAPEL OF ST PETER - ON - THE - WALL
Reflective services with prayer for healing during July and August. All services start at 6.30pm please see poster on notice board at back of church for full details.
CAMBRIDGE OUTING
A family day out in a coach to Cambridge on Saturday 1st September 2018 departing from All Saints Church at 09.00am for a "do as you please" day leaving Cambridge at 16.00hrs for the return. Max number 36. Cost for the coach is £19.00 per seat. Please complete the form at the rear of the church if you can attend. A deposit of £9.00 per seat Is required. Please see Cliff Hunter
APPOINTMENTS
The Diocese of Salisbury has announced that the Rev'd Penny Sayer, currently Turnaround Minister for the Bradwell Episcopal Area and Assistant Priest at the Woodhams is to be the new Archdeacon of Sherborne.
Penny will be collated at Choral Evensong at Sherborne Abbey at 5 pm on Sunday 25 November.​
Archdeacon Elizabeth has announced that that the Rev'd Canon Mark North, who is currently Vicar of St. Mary's Church in Burnham-on-Crouch and Rural Dean of Maldon and Dengie has been appointed Priest in Charge "Vicar Designate" of St. Thomas of Canterbury in Brentwood. Details of his licensing service are still to be arranged.
We keep them both in our prayers.
SOUTHMINSTER ART & CRAFT EXHIBITION
... at St Leonard's Church, Saturday 15th September 10.00am - 4.00pm, Sunday 16th September 12 noon - 4.00pm.
Free admission (children welcome if accompanied by an adult) Refreshments available, many items will be for sale.
_________________________________________________________________
CHURCH LINK VISITORS
Please keep the Ministry Team up to date on those who are housebound, ill or lonely and who might appreciate a visit. Please make us aware of any people who have not been seen in church for some time.
CARDS
If you know of someone who ought to receive a card from the church family at All Saints to mark a special occasion (birthday, anniversary etc) or to let them know we are thinking of them in a time of need, please contact Barbara Gale on 01621 928538 email mrsba.gale@gmail.com who sends out cards on behalf of us all.
THE LINK
If you have any items for the Link for next week please contact Barbara Gale at mrsba.gale@gmail.com Tel:01621 928538 by Wednesday 11am.
Anything received after this will not be included until the following week.
PARISH OFFICE
The Parish Office is open on the 1st and 3rd Wednesday of the month in the D'Arcy Room from 7.00pm to 8.00pm
_________________________________________________________________