The Weekly Link February 11th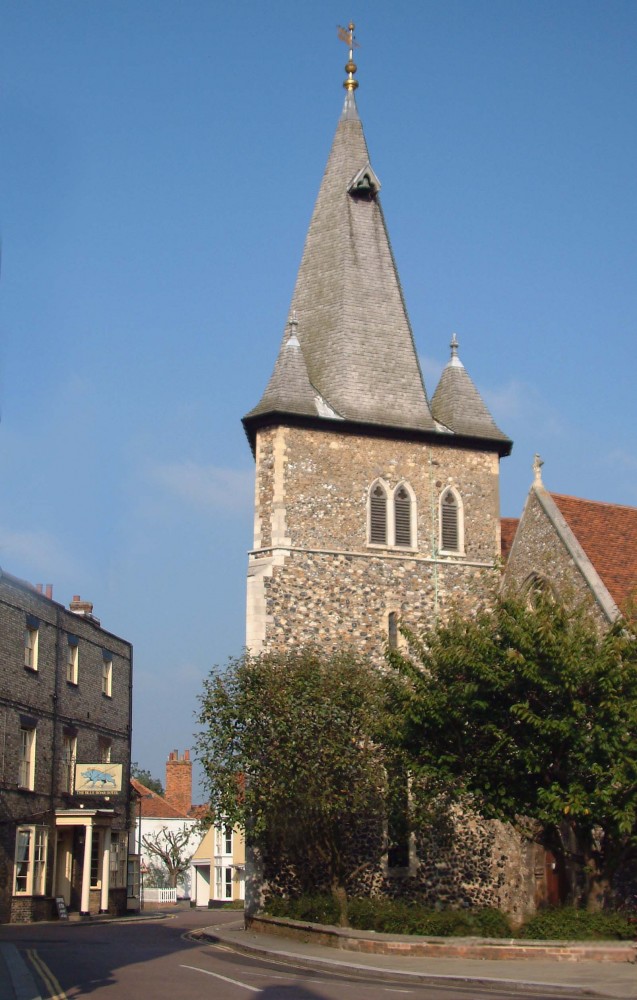 PARISH OF ALL SAINTS WITH ST. PETER, MALDON
www.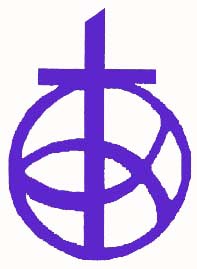 allsaintsmaldon.com
Vicar: Canon Stephen Carter Tel: 01621 854179

Curate: The Reverend Julie Willmot revjuliewillmot@talktalk.net

Warden: Dennis Johnson: 01621 842410

Warden: Jenny Clinch: 01621 840057
SUNDAY FEBRUARY 11TH
NEXT BEFORE LENT (QUINQUAGESIMA)
8.00am Holy Communion (BCP p82) (Julie)
10.00am Parish Eucharist and Junior Church
(Celebrant and Preacher Julie)
Hymns: AMNS
Introit: 4
Reading: 2 Kings 2: 1-12 (RCL p. 500)
Gradual: 318
Gospel: Mark 9: 2-9
Offertory Hymn: 131
Eucharistic Prayer: B
Communion Hymn: 271
Post Communion Hymn: 199
4.00pm Evensong and Sermon (Alan)
Readings: 1 Kings 19:1-16: 2 Peter 1:16-end
Psalm: 2
Hymns: 96,162,245,15
--------------------------------------------------------------------------------------------------------------------------
The Week Ahead February 12th-17th
Monday We pray for residents in care homes
No Morning Prayer
No Evening Prayer
Tuesday We pray for hospital domestic staff
No Morning Prayer
10.00am Holy Communion in St Mary's
10.00am-12.00 Meeting Point in the D'Arcy Room
No Evening Prayer
Wednesday ASH WEDNESDAY
We pray for God's blessing in our observance of Lent
No Morning Prayer
10.00am Holy Communion in St Andrew's Heybridge
2.00pm Julie takes the funeral of Roy Horrocks in church
No Evening Prayer
7.30pm Sung Eucharist
(Celebrant: Julie; Preacher: The Reverend Penny Sayer)
Thursday We pray for all General Practitioners
8.30am Morning Prayer in St Mary's
11.00am Holy Communion
2.00pm Maldon Ladies in the D'Arcy Room
No Evening Prayer
No Choir Practice
Friday We pray for youth chaplains
Saturday We pray for those persecuted for their beliefs


--------------------------------------------------------------------------------------------------------------------------


Next Sunday February 18th Lent 1

8.00am Holy Communion (BCP p.86 (Stephen)

10.00am Parish Eucharist and Junior Church
(Celebrant : Stephen; Preacher: Paul)
Readings Genesis 9:8-17: Mark 1: 9-15 ( RCL p 507)
4.00pm Evensong and Sermon
(Officiant and Preacher: Stephen)
--------------------------------------------------------------------------------------------------------------------------
Please also remember in your prayers
Those who live in Station Road and Causeway
Those who have Communion at home
Residents of Longfield and Hailey House
Those in long term care
For healing for those from our parish
For healing - others for whom our prayers are requested
The Departed
--------------------------------------------------------------------------------------------------------------------------
LENT BOXES
will be available in church from Ash Wednesday. We will again be supporting the Bishop of Chelmsford's Lent Appeal, in aid of our link diocese of Marsabit, one of the poorest dioceses in Kenya. Bishop Qampicha attended the ordination here last year. This year we are joining them in raising money for emergency water trucking to drought effected populations. This will improve access to water for drinking, cooking and hygiene. More information from www.chelmsford.anglican.org/lentappeal
MEN'S BREAKFAST
will be a week later than usual on Monday 19th February at the Rose and Crown from 9.00am.
HAILEY HOUSE COMMUNUION
in February will be on Monday 19th at 11.00am. We are always pleased to have members of the congregation to join the choir for the service.
THE LATE FRANK COLLINGS
We have been asked to announce that his funeral will be in the Crematorium on 27th February at 1.30pm. Some may remember him as a member of the congregation at All Saints
CHOIR PRACTICE
Please note there will be no choir practice on Thursday 15th February.
SHORELINE 5
There are more details about our forthcoming Mystery Play in this month's magazine. Now that rehearsals for the project are under way, it would be especially good if some of you would undertake to pray for all of us as actors, choir, technical team , stage team and publicity. Canon Graham
ASH WEDNESDAY
The season of Lent begins on Wednesday 14th February with a Eucharist at 7.30pm at All Saints, there will be Holy Communion at 10.00am at St Andrew's Heybridge, taken by Fr John Dickens
LENT GROUPS
The first of the 5 sessions commence in the D'Arcy Room on Wednesday February 21st, 10.30am-12.00. This year's subject will be prayer.
Though each session will have a speaker on various aspects of prayer, there will also be an opportunity to actually do it! We hope, as in previous years, to have some of our friends from Churches Together in Maldon to join us.
1. February 21st "An Introduction to Prayer"
(The Reverend Penny Sayer, Bradwell Area Turnaround Minister)
2. February 28th "Praying in the Free Church Tradition"
(The Reverend Mark Ambrose, Minister Maldon URC)
3. March 7th "Praying with the Bible"
(Sister Moira, of the RC order of Canonesses of the Holy Sepulchre)
4. March 14th "Praying for others"
(The Reverend Julie Willmot)
5. March 21st "Praying with the Liturgy"
(Canon Mark North, Rural Dean Maldon and Dengie)

EVENING GROUP IN LENT

For those who would prefer an evening group, there will be an opportunity to join with St Mary's on Tuesdays, commencing Tuesday February 27th for 5 sessions. The theme will be "The Gospel of Christ and the expansion of human consciousness". Members of All Saints are very welcome, but as this is being combined with a module of the Course of Christian Studies, it is important that you contact Fr John if you wish to take part (Johndickens129@btinternet.com- or phone 01621-858136)
EMERGENCY TRAINING
Before we came to Maldon I was village co-ordinator for Neighbourhood Watch in East Hanningfield. One day a health professional / first responder gave my committee a brief course in what to do in the event of a life threatening emergency.
Is anybody interested as the lady in question could repeat the short course one evening for up to 6 people? I have in mind a situation such as the one Tobias Ellwood found himself in outside the Palace of Westminster last year he went to the aid of a fatally wounded Police constable.
If you were in a similar situation would you want to help, or walk away? If the former, please contact me. Geoff Dickman.
ALL SAINTS ARTS FESTIVAL MAY 25TH-29TH 2018
This is going to be a major event in the life of our parish this year, both in fundraising and bringing many visitors to our church. If you are willing to help on one of the days of the Festival, particularly with catering and stewarding and for making cakes! Please see lists at back of church.
There are rotas helping in the kitchen and making cakes, please put your name down if you are able to cover any of these. Many thanks
__________________________________________________________________________________________________________________________
CHURCH LINK VISITORS: Please keep the Ministry Team up to date on those who are housebound, ill or lonely and who might appreciate a visit. Please make us aware of any people who have not been seen in church for some time.
CARDS: If you know of someone who ought to receive a card from the church family at All Saints to mark a special occasion (birthday, anniversary etc) or to let them know we are thinking of them in a time of need, please contact Barbara Gale on 01621 928538 email ba.gale@talktalk.net who sends out cards on behalf of us all.

__________________________________________________________________________________________________________________________
THE LINK
If you have any items for the Link, for the next week please contact Barbara Gale at ba.gale@talktalk.net Tel:01621 928538 by Wednesday 11am.
Anything received after this will not be included until the following week.
The Parish Office is open on the 1st and 3rd Wednesday of the month in the D'Arcy Room from 7.00pm to 8.00pm