Rambling Group (10 to 10)

Every second Saturday of the month
meeting 9.50am at the far side of Plume School car park, (Fambridge Road)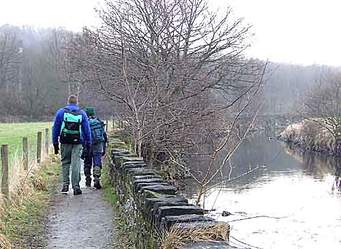 As the title suggests, the Rambling Group meet at 9.50am for walks to places of interest around the surrounding countryside on the second Saturday of each month.
They have even been known to find their way from time to time to local hostelries for a sociable lunch break.
Meeting - 9.50am at the far side of Plume School car park, Fambridge Road, Maldon.
Walks are of a varying length and never too taxing for those of reasonable fitness.
You can be sure of a warm welcome and friendly company, so do join us.

(For more information ring Sue Smith on 01621 854056)
The next walk will be on Saturday 15th September. (A week later than usual to avoid the Heritage Weekend) We will meet at Winterslete Farm for car share (parking opposite the top cemetery gate) and set off at ten-to-ten to drive to Walton.
For more information about the walk please ring Rod on 01621 859350.
The last evening walk for this summer will be on Tuesday 31st July. The weather has been lovely for these walks this year and we will have managed ten in all over May June and July. Thank you to all those who have been prepared to lead and to all walkers who have taken part. If you would like receive information about future walks please ring 01621 854056 or 927597.
All walkers assured of a warm welcome.
Sue Smith