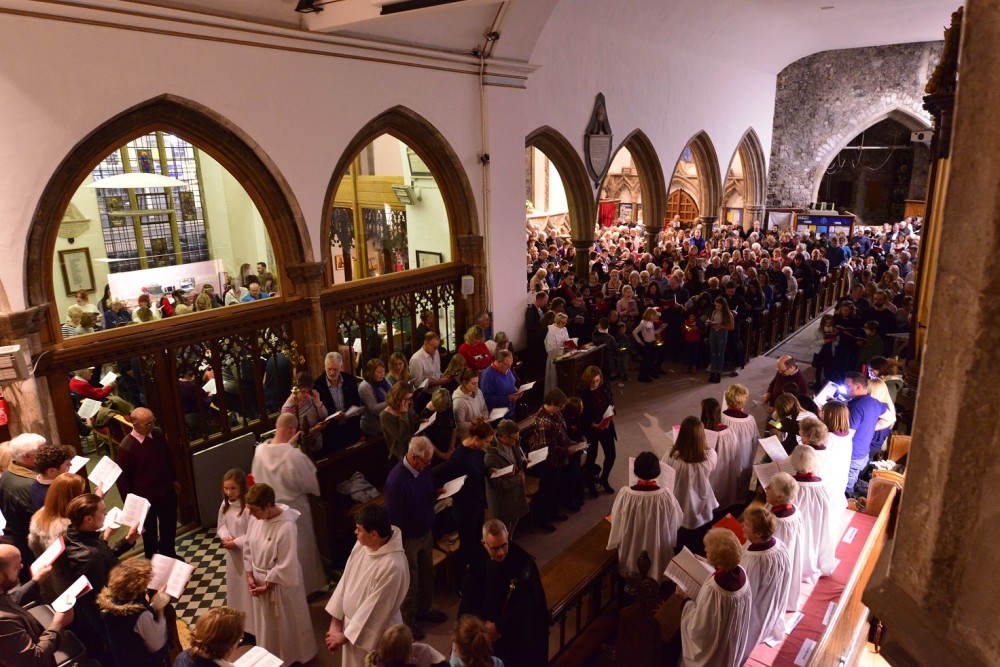 the 5pm carol service on Christmas Eve (2017)
--------------------------------ooooOOOoooo--------------------------------
SUNDAY JANUARY 21st (10.00am)
The Civic Service for the Mayor and Town Council
The Chairman of Maldon District Council, our Member of Parliament, together with other Mayors and Chairmen of Districts from across the county.
Celebrant: Stephen
Preacher the Very Reverend Nicholas Henshall, Dean of Chelmsford
--------------------------------ooooOOOoooo--------------------------------
Welcome to the website of All Saints
with St. Peter Church, Maldon
(Vicar: Revd Canon Stephen Carter - Tel: 01621 854179)

We hope that, whether parishioner or not, you will browse through these pages and find something of interest and inspiration.

The doors of our church are open to everybody of all faiths - all ar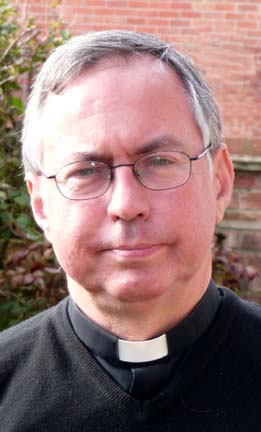 e welcome in this house. More importantly, we would love to extend a warm welcome to you even if you are not a regular churchgoer or have no particular faith. Please pay us a visit, find out what we are all about. We promise not to put you under any pressure to come again. Our church is just a building, albeit a beautiful and historic building, but it is the people in it who are important and make it what it is. We should be delighted if you would join us, even on a 'no obligation' trial basis.
Our aims are to be a community in which Christian faith is experienced, explored, enriched and made relevant to the issues of daily life. Where together in worship we encounter and glorify God; where our faith is shared and sustained and we are renewed for our daily lives. We want to be an open, welcoming, caring and supportive community, bound together by the Holy Spirit, increasingly representative of the community at large.
We aim to be a church which inspires its members to be faithful in their witness to Christ in their daily lives and which is aware of the social, physical and spiritual needs in the wider community. In partnership with other Christians, we seek to respond to those needs in appropriate ways.
Come along to one (or more) of our services or any of the many events held in this beautiful old building. The All Saints family guarantee you a warm and friendly reception. We are all somwhere on the journey of faith, travelling together as pilgrims and would very much like you to join us.