Where are we
Our church is situated in Maldon High Street at the junction with Silver Street.
We have our own postcode if you are using a SatNav and want to find us, enter CM9 4QE and it will take you straight to us.
View Map
A Church Near You
Not only can you find us here on our own website but we also have pages on the excellent "A Church Near You" site.
To find our specific entry, https://www.achurchnearyou.com/. The site currently lists over 16,500 C of E churches in England with details of location, including maps and services held; searches can be carried out by town or postcode. This is very useful if you are travelling and wish to find somewhere to worship.
To get to the site home page click on: http://www.acny.org.uk/
https://www.achurchnearyou.com/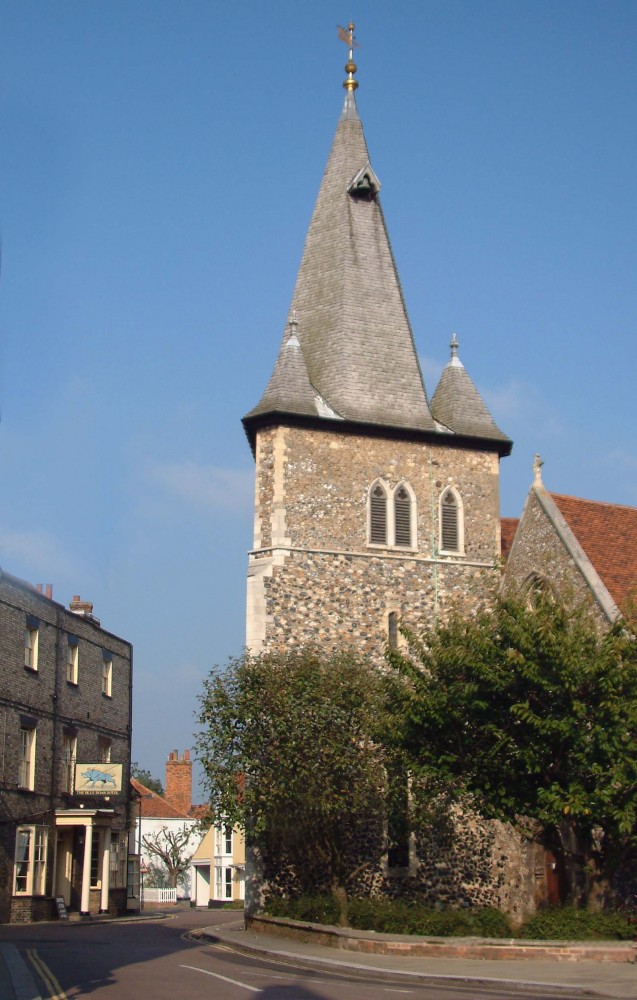 PARISH OFFICE
Requests for Baptisms and Marriages should be made at the Parish Office.
The Parish Office is situated in the St Katherine's Room and will be open on
the 1st & 3rd WEDNESDAYS of the month between 7.00pm & 8.00pm access
is via the main entrance from the High Street.
Please note that the office will be closed on 4th October and on 22 December (2023)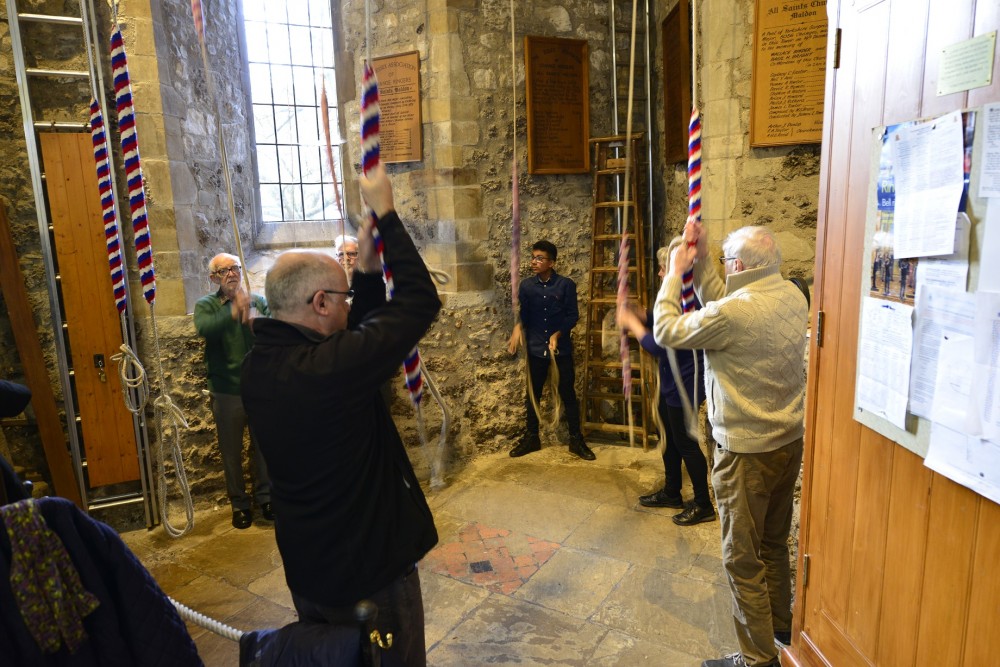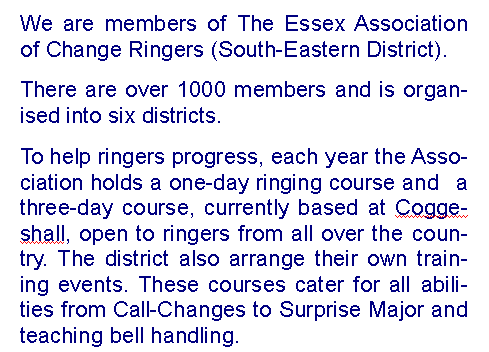 Have you ever fancied trying your hand at making music with hand bells? We have a very lively and busy group at All Saints and they would love to hear from you.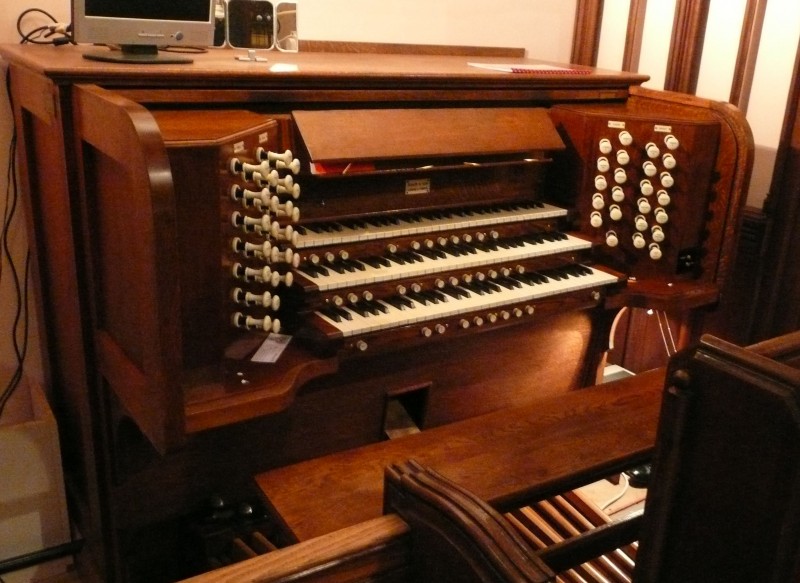 OUR ORGAN
Picture - Dr. Stuart Pegler our Director of Music at the organ console, in its former location behind the choir stalls, before it was dismantled for refurbishing.
We are justifiably proud of our historic organ which has passed through many stages of history. This splendid instrument was built in 1830 by John Gray for the Argyll Rooms in London, and installed by his company in All Saints' Church in about 1838. As the Argyll Rooms were under royal patronage the organ was embellished with the Lion and Unicorn, which still remains in the centre to this day (see below). It is believed that when Mendelssohn composed the wedding march, he first played it on this organ.
When it first came to Maldon it was placed in the west end in the gallery of the church. In 1867 it was moved near to its present position in the north-east chapel, but at floor level. In 1886 it was rebuilt and enlarged by Martin. In 1904 it was again thoroughly restored with the addition of a third manual by Bishop and Son of London and Ipswich.
In September of 2009 work began on dismantling the organ totally and during some 13 months was fully restored by Bishops with some new pipes (Clarinet, Great Fourniture and 16ft. Principal). The whole organ was raised up and repositioned, resulting in a much improved sound. The console, thoroughly stripped down and computerised, is now situated behind the Cantoris choir stalls (See below)..
Our Choir is an all-age mixed Choir in which youngsters (and others!) are encouraged to learn the best of modern and traditional music ranging from Vivaldi and Handel to Benjamin Britten and John Rutter. We partake in the regular Sunday morning services and Evensongs at All Saints'.
We lead the Worship by singing traditional Anglican and Methodist hymnary, with descants where possible, and also by introducing and leading contemporary hymns and worship songs where required. There is a range of special services during the year, including Harvest, Memorial, Remembrance, Christmas, Passiontide, and Easter; there are also occasional Deanery and District Council services in which the Choir takes an active part by singing appropriate choral music to enhance the occasion.
CHURCHES TOGETHER MARCH OF WITNESS
GOOD FRIDAY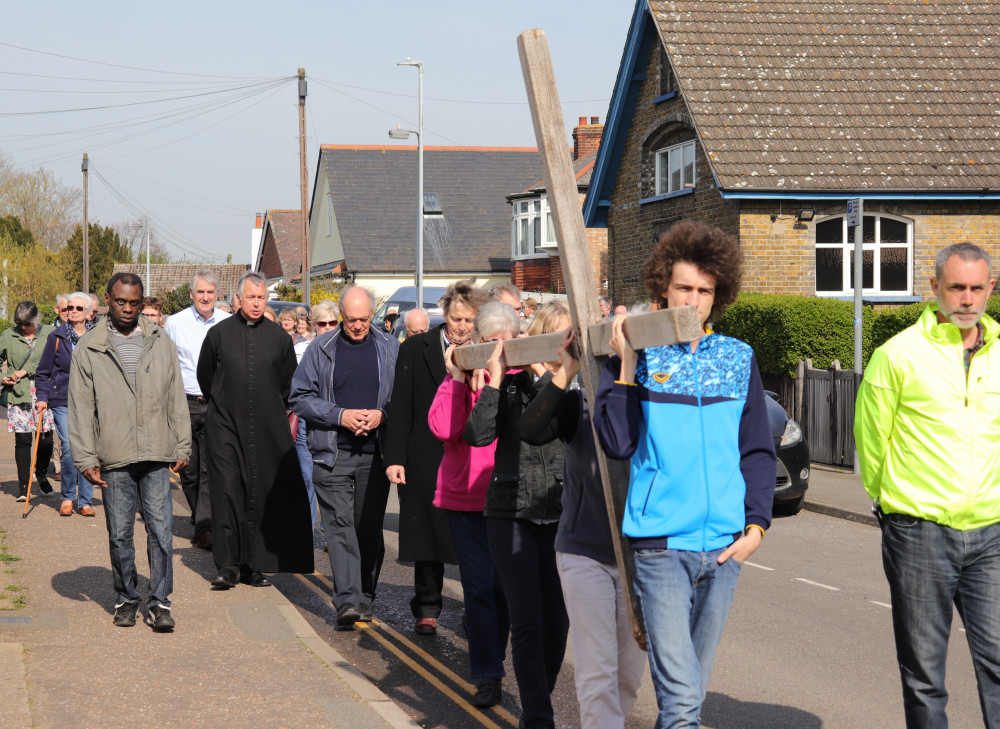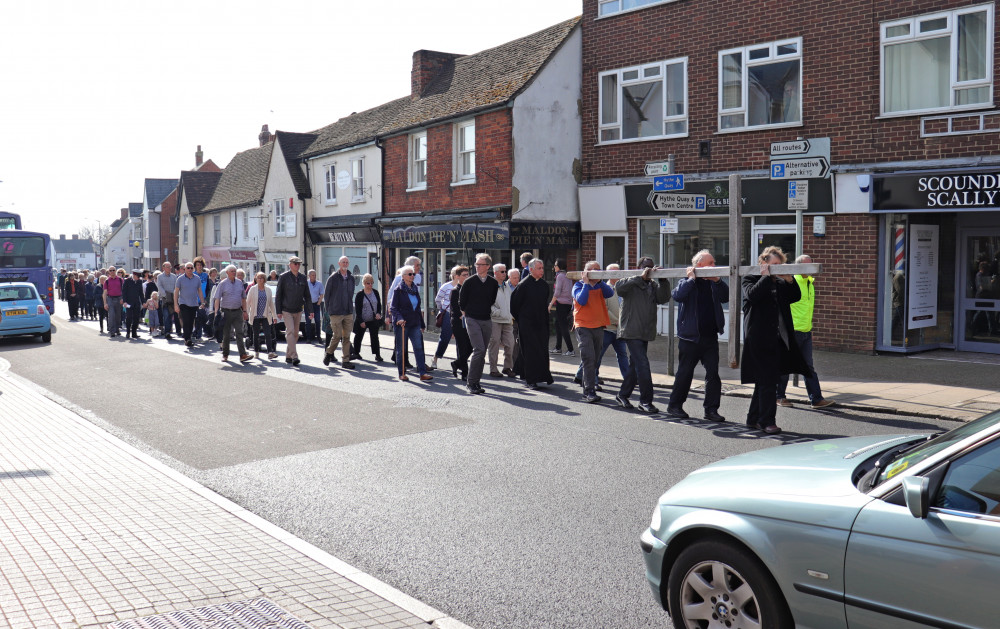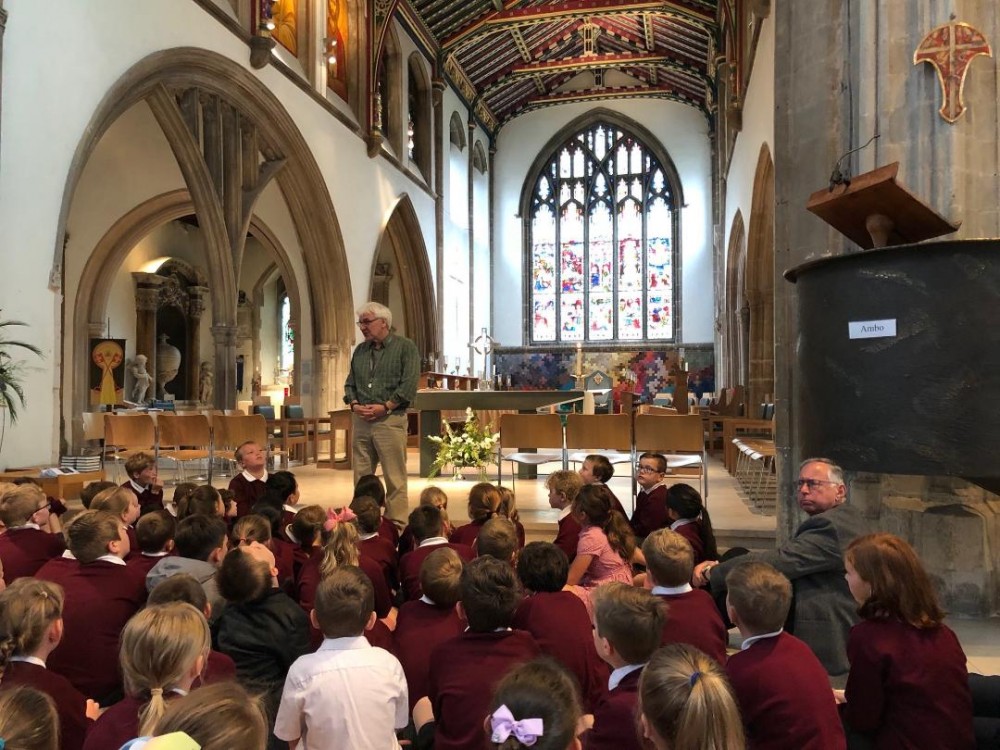 Welcome to All Saints' C of E (VC) Primary School

Dear All
On behalf of the staff, pupils and the Governing Body, I would like to welcome you to the All Saints' Primary School website.
All Saints' has a reputation for being a friendly, open and caring school. The school has an excellent ethos and retains close links with the Church of All Saints with St Peter.
The School was inspected by Ofsted in March 2017 and was given an overall grading of Good. The Ofsted report also states "Pupils enjoy school and demonstrate high levels of engagement in lessons. They work cooperatively and purposefully together." and "The school has a purposeful atmosphere, where the pupils work well together, listen to ideas and welcome opportunities to be part of the Maldon community."
I feel that every member of staff knows each child as an individual and everyone works together for the benefit of the school and its community. The spiritual and social development of pupils is given high consideration along with the emphasis on providing exciting learning opportunities so that 'Every Child Shines'.
The information contained in General Information and the School Prospectus (Part 1 /Part 2) tell you about the school organisation, its policies, aims and the curriculum offered. Our School Improvement and Development Plan 2016-17 explains the priorities and plans for improvement and development within the school.
If you require any further information or you would like to arrange a visit, we will be very happy to meet you.
Yours sincerely
Philip Brown
Head Teacher
---

FOOD PANTRY
Wednesday 9.30am-1pm at the Elim Church, Wantz Road
CTIM MEMBER CHURCHES